For some sector-specific examples, see:
The following case studies review selected client requirements which made AlphaCRM the perfect fit.
Speed of implementation
ITFreelancers.uk is a service of Alpha CRM Ltd but also acts as a technology demonstrator for the AlphaCRM platform.

The AlphaCRM platform was chosen to power the whole site – brochure content, admin and registration / search functionality – as it could be implemented using just built-in features of AlphaCRM. These include address look-up from postcode, search by distance, credit card payment using Stripe and many others. The site was conceived and implemented through to deployment and test in an elapsed period of 11 days including around five days of effort.

Cross-platform browser support
Ridon Glass Ltd is a family-run glazing company with both trade and retail customers who needed to automate lengthy sales processes and reduce dependence on paper files.

AlphaCRM was selected for the project because it was able to offer good ease-of-use on both desktop in the office and mobile on site whilst also managing the quotation-to-supply process.

Advanced reporting
Bespoke Training and Development Ltd needed to replace a pair of systems used for managing and reporting on training needs analysis exercises for their 'Big Pharma' clients.

AlphaCRM was chosen as it allowed them to create and manage events for clients where there could be any number of client staff logging-in to use it from both desktop and mobile platforms. Additionally, enhanced reporting was used to ensure client users could view and download results as charts in PDF format or data dumps in Excel formats.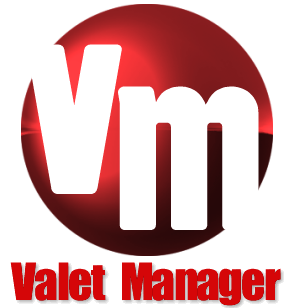 High bandwidth
ValetManager Ltd. needed a platform on which to provide bookings for car valeting for valeting companies who service main dealer groups across the UK adding hundreds of new jobs per day for use on wired and wireless connections.

AlphaCRM was chosen as it allowed a design-led front end to be applied to a data-rich back end hosted on servers each handling around 100 audited hits per second. THis sort of hit rate was required in order to provide highly visual and real-time status updates for sales people in the dealerships.

High data volumes
www.schoolreviewer.co.uk is a school review site based in the UK and supporting parent-based activities such as reviews, discussion forums, items for sale and government data about schools in the UK.

AlphaCRM was selected in order to allow administrator management of nearly 50,000 schools and 62,000 annual results. In addition to maximise location-based search performance it also maintains it's own set of 1.75 million postcode records.

Complex data and calculations
Brown Skips is a division of a regional construction-to-minerals company which offers a complex mix of consumer and trade skip and grab hire services.

AlphaCRM was chosen for the project because it is able to manage a complex product matrix allowing for area-based pricing combined with weight-based product and material combinations feeding a design-led eCommerce site.

Tailored server architecture
LCW Consulting Ltd is a provider of medical education services to health care professionals on behalf of pharmaceutical companies in the UK. They needed to operate a contact management system with content management in order to provide flexibility to clients and functionality to staff.

AlphaCRM was selected for the project because it could be deployed to a server architecture which allowed events to have centrally-managed content feeding in to unique microsites and web addresses whilst all feeding registrations into a central contact management system.